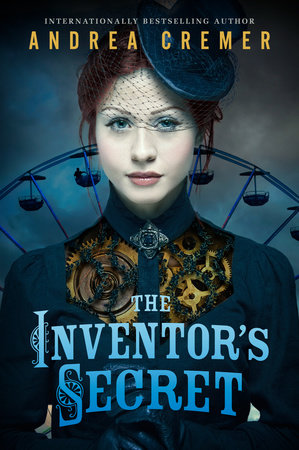 YA Fiction, 2014
I stumbled across this gem in a donated box of YA books at the library. As you may know, I have a soft spot for steampunk. Add in some romantic tension, an underground rebellion, a hardheaded female protagonist, and a few mysteries? Yes, please!
We start in a cavern system known as the Catacombs, where people in the rebellion against the empire can safety hide their children until the age of 18. Upon turning 18, the child leaves to become part of the rebellion. Our cast is pulled from these hidden children. The main character is Charlotte, headstrong and full of life; her brother and the current leader (because he's the oldest) of the children, Ashley; Jack, a troublesome boy whose past makes a return; and Meg, who may have some mystic powers of her own.
And, of course, we leave the Catacombs to a) find answers regarding a strange sickly boy who Charlotte found in the woods, and b) to meet with people from the resistance. Charlotte pretends to be a high-society lady from the Bermudas, and soon finds that life outside of the Catacombs is harder than she imagined, and the war between Britannia and the Resistance is growing deadly by the day.
This book was fantastic. It had a few little things story-wise that were missed, like when Jack and Charlotte take the elevator-basket to the top of the airship, he pulls a level to stop them completely, then two paragraphs later he stops it completely again. Little things.
I loved the steampunk elements and the hints of magic – that's way up my alley! From the Dragonfly they used to fly to the main airship, to the Floating City, to the alternative history – I loved this book! I read it in about three days, and I've got the next in the series already ordered.
Now, there is some cough romantic tension. Nothing steamy, but it did keep me reading – with the workings of an awkward love triangle. It didn't really last too long, and it didn't feel thrust upon me or the story, and it added a good level of tension to the rising tension of the rest of the story.
The Inventor's Secret was fast-paced and held my attention; I found myself thinking about the story while away from it, and I stayed up to about two in the morning to finished it. Because of all of these things, I'm giving it a 5 out of 5.